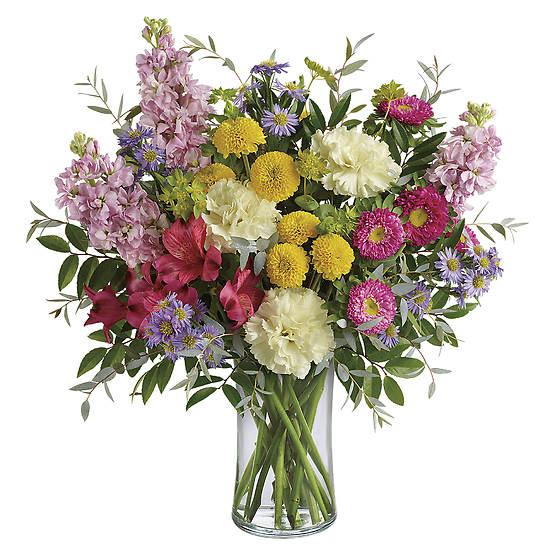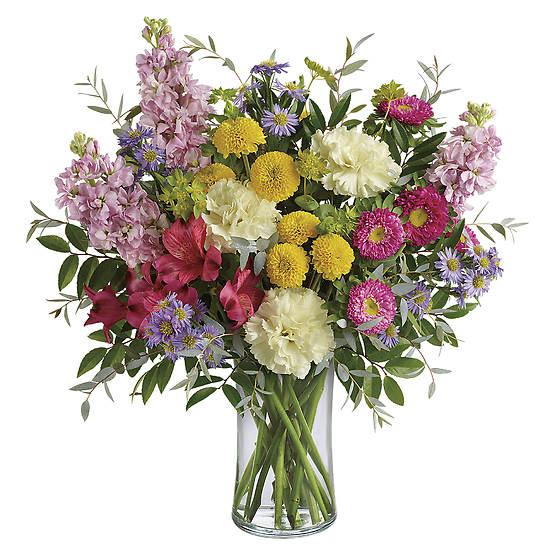 Product Information
Spread goodness and light far and wide with this joyful gift of pink, yellow and lavender blooms! Full of tantalizing texture and uplifting colors, it's sure to bring a smile to anyone's face.
Substitution Policy
This item is not available through our web site.

Please call and speak to one of our consultants.